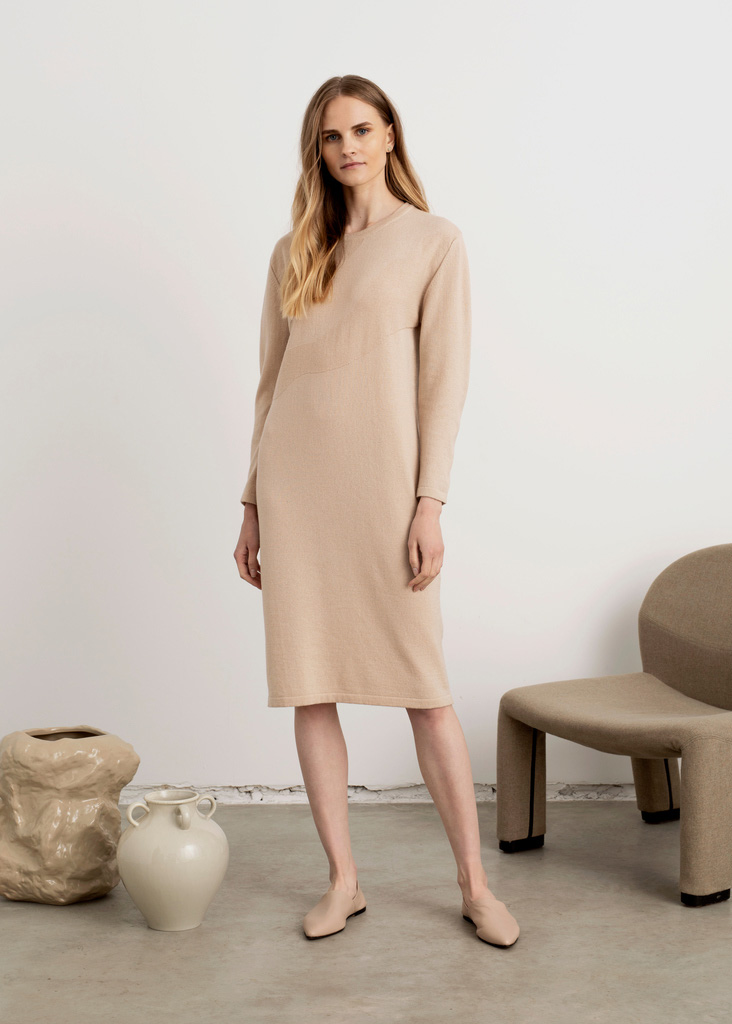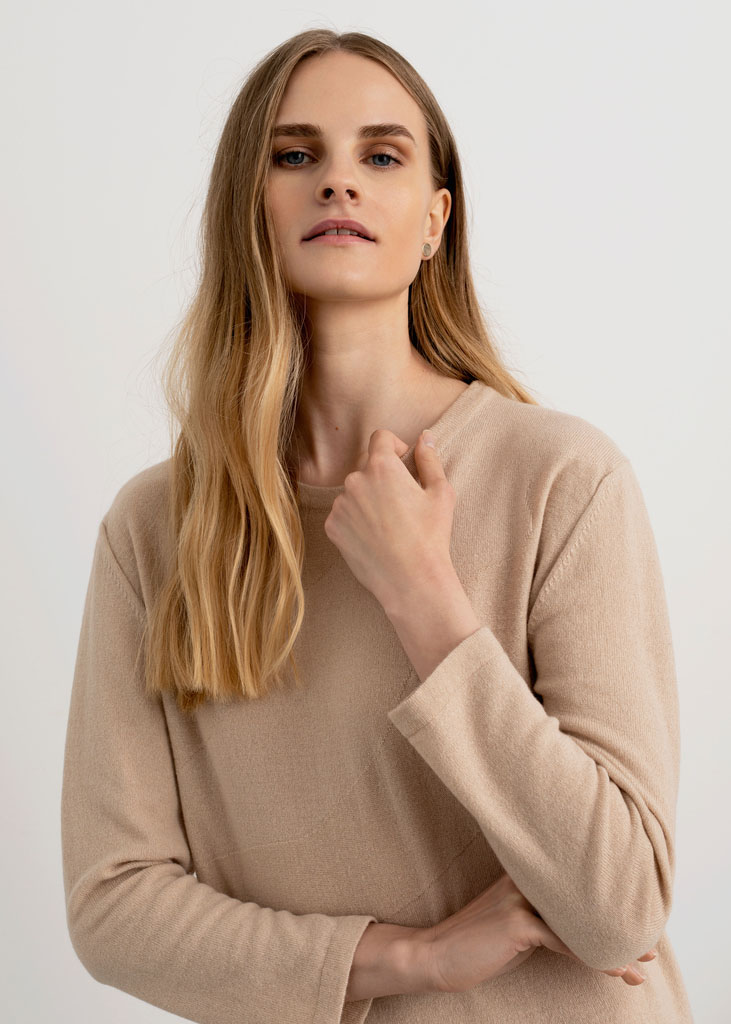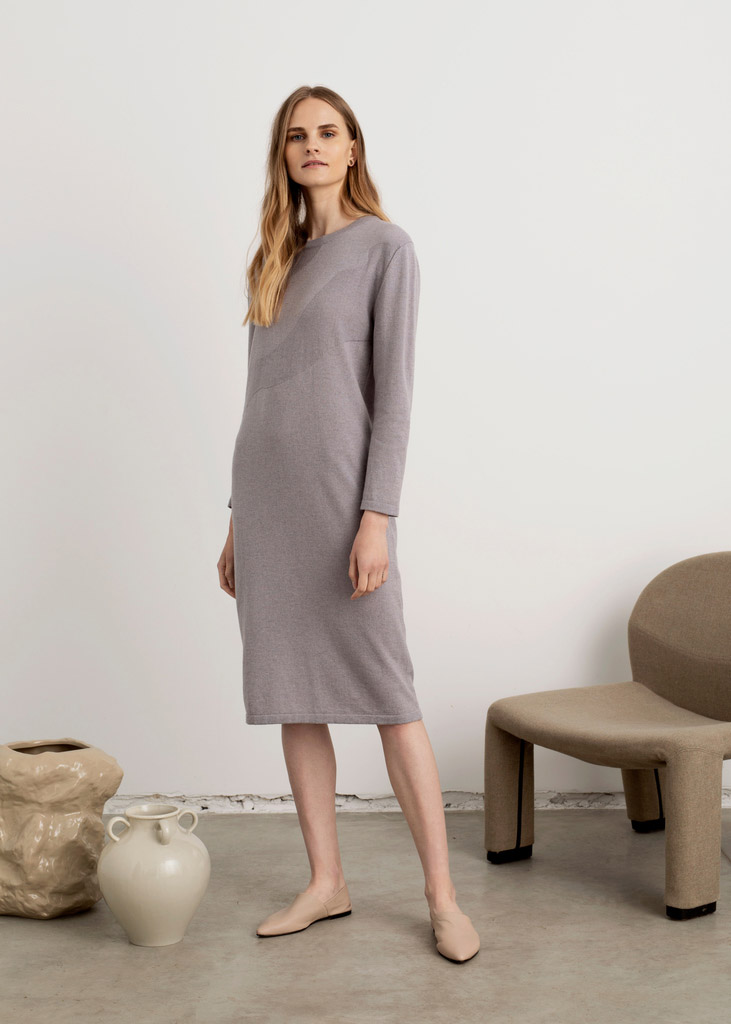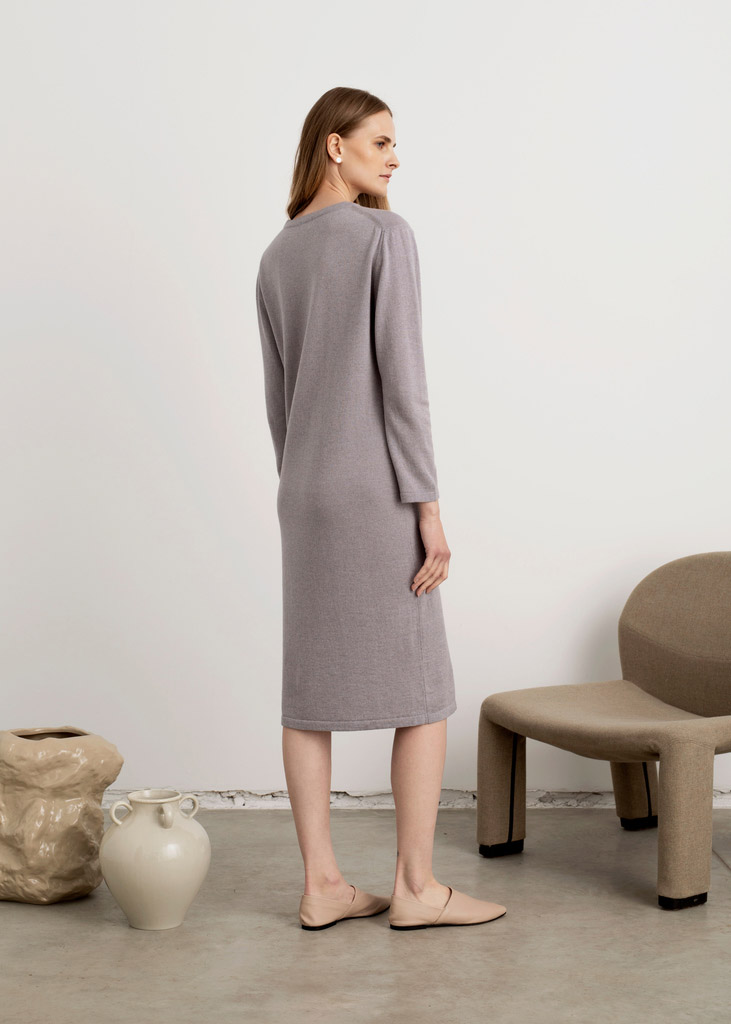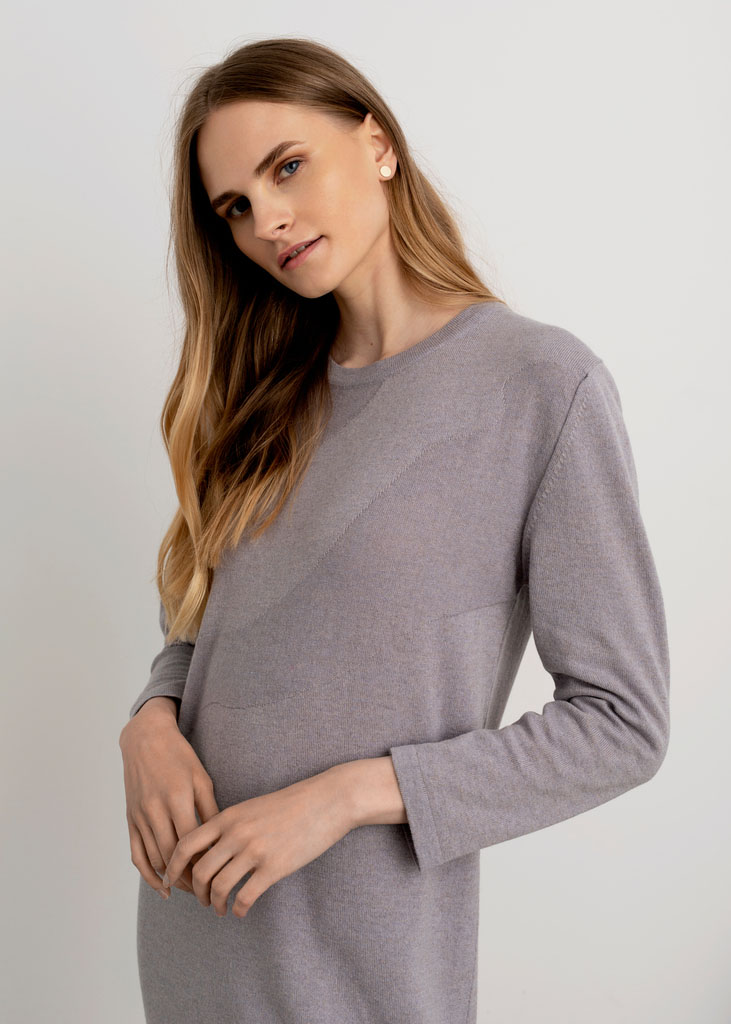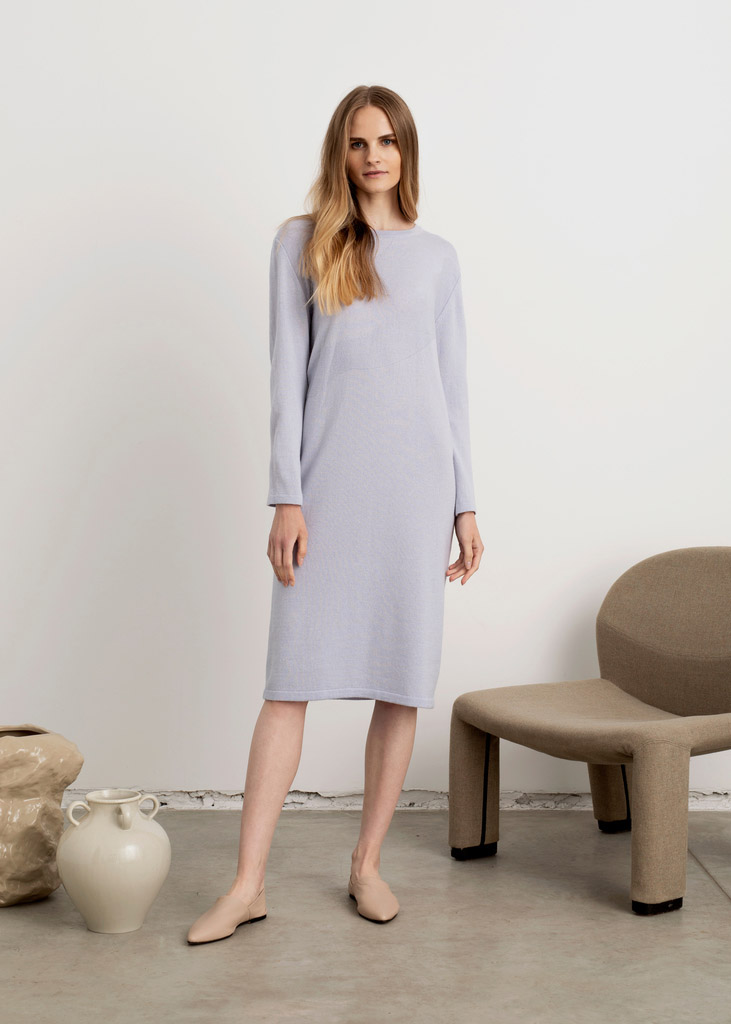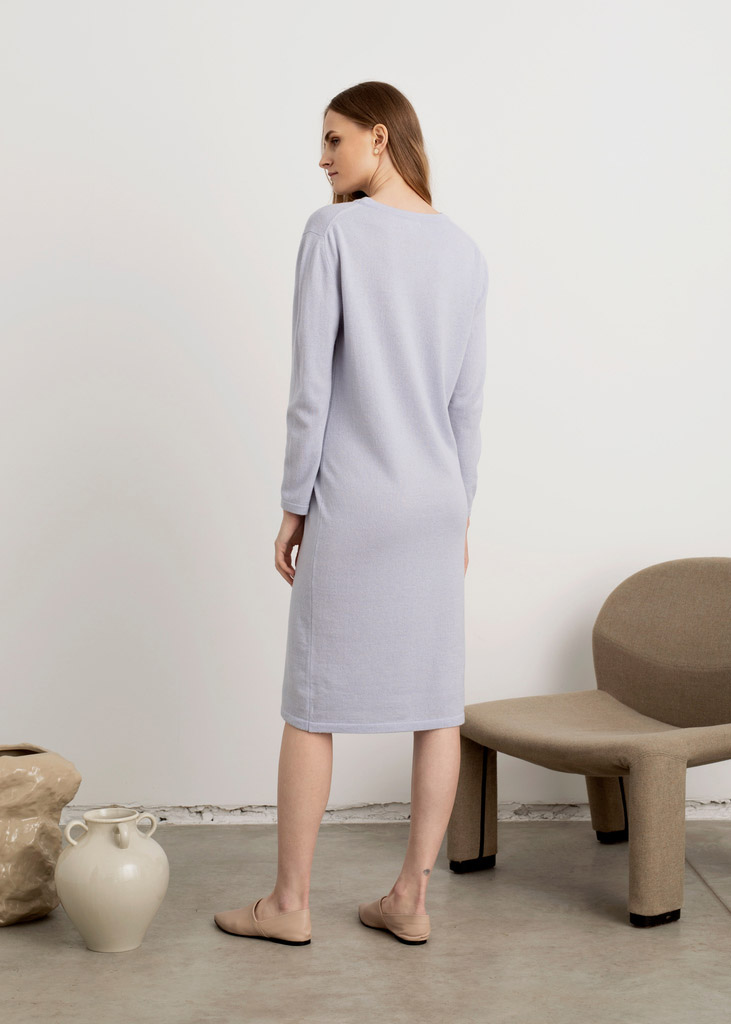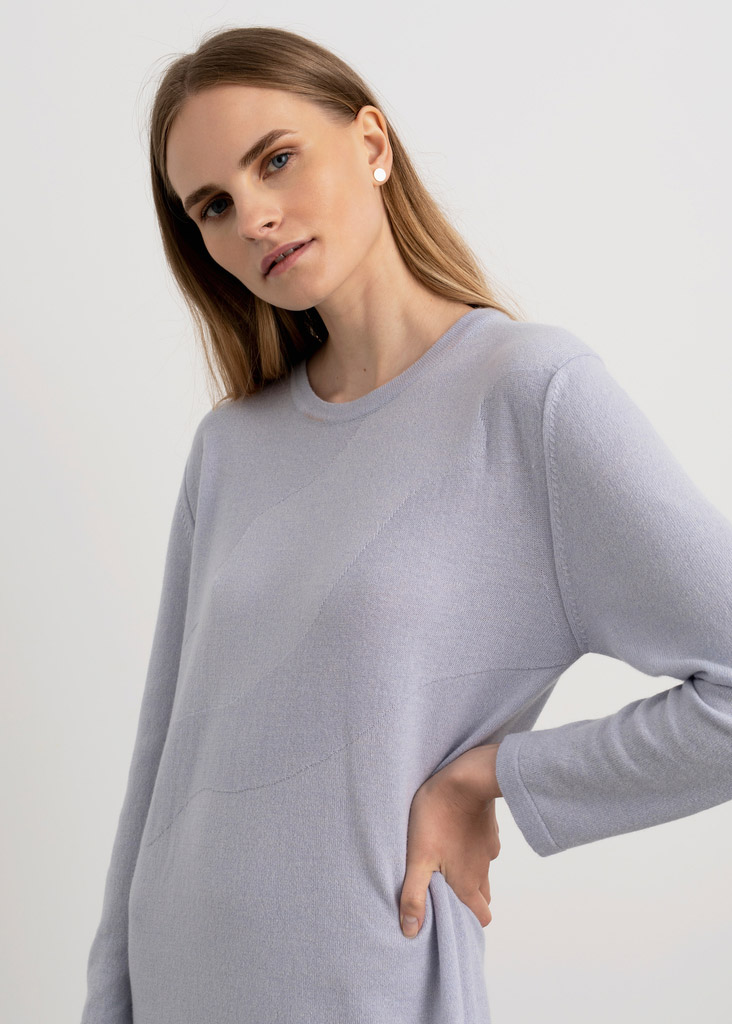 GIJA straight silhouette dress
The dress is knitted from high-quality silk, cashmere, and Merino wool yarns. Yarns of such composition are especially soft, the knits are pleasant to wear and perfectly maintain the optimal body temperature during the warm or cold season. A light straight silhouette with a lowered shoulder line and subtle motifs of strand pattern.
Composition:
10% Cashmere, 20% Silk, 70% Merino extra fine wool
Care:
Dry cleaning, hand washing or wool mode up to 30ºC using detergents adapted for wool products. Do not use a tumble dryer, dry in a horizontal position.
Size table (cm):
| — | S | M | L |
| --- | --- | --- | --- |
| A | 107 | 108 | 109 |
| B | 42 | 43 | 44 |
| C | 98 | 102 | 106 |
| D | 98 | 102 | 106 |
| E | 98 | 102 | 106 |
| F | 54 | 55 | 56 |
| G | 32 | 34 | 36 |